Joanna Hawrot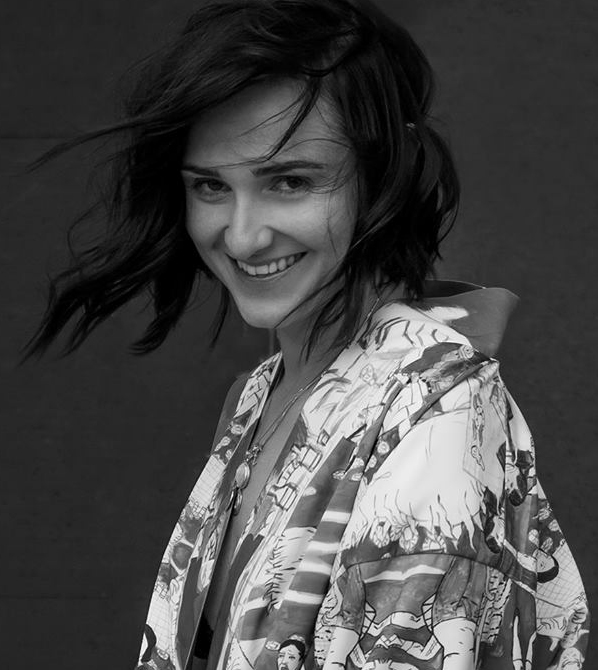 Fashion designer, costume designer, visual artist, creator of artistic performances from the borderline of fashion and art, winner of the Designer of the Year title of #BEGINDESIRE Hush Selected 2014 competition. She is the founder of the HAWROT brand, which has been on the Polish fashion market for 9 years.
Joanna Hawrot has done several multimedia projects so far. She represented Poland in Japan during the cultural event Eye on Poland in Tokyo, Biwako Biennale 2016 and Tatsuno Art Project 2017. She implements FROM FASHION TO ART philosophy, whose projects she lectured at Marmara University in Istanbul, Gallery 3331 Chiyoda in Tokyo, Yubi Gallery in Nagoya and during the Tatsuno Art Project in Japan.
Her artistic activities have gained international recognition during the most important industry events in New York, Berlin, Istanbul, Paris and Dusseldorf. Joanna Hawrot's fashion and artistic initiatives are implemented in cooperation with the most important centers of art and culture in Poland and abroad.
She is the originator of the #SHUNGA_GIRLS – multimedia project about conscious expression of sexuality by women.
In her works she remains faithful to the Japanese aesthetic of polarization – consisting in expressing the maximum amount of content in a minimal form. In creative activities she reaches for oriental inspirations, transferring the culture and tradition of Asia into the space of a modern European metropolis. The flagship model designed by Joanna Hawrot is a kimono, interpreted in the context of illustrations, painting and new technologies.