Stefan Paruch, Ph.D.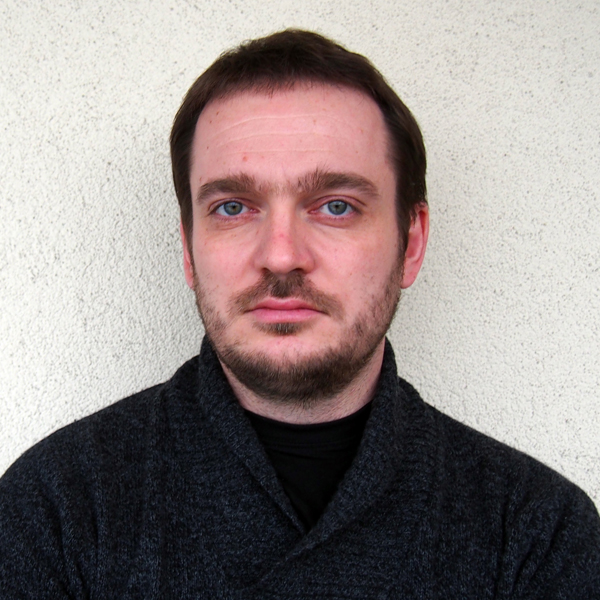 An assistant professor at the Institute of Art Education, The Maria Grzegorzewska University in Warsaw. His areas of interest are painting and multimedia. He is an editor of several documentary films and projects oscillating around cinematic art and visual art. Together with a group of artists he co-creates an atelier at 11 Listopada Street in Warsaw's Praga district.
In the years 1997-2002 he studied at the Faculty of Painting, Academy of Fine Arts in Warsaw and between 1998 and 2000 he studied at the Guest Atelier of Professor Leon Tarasewicz. He defended his diploma entitled "Lesson on Civil Defence" in 2002 at the atelier of Professor Jarosław Modzelewski. In the years 2003-2006 he studied at the Higher College of Editing at the Film School in Łódź. More info at: http://www.okoparucha.blogspot.com/
Hinomaru cycle, 2019, 20 x 30 x 24 cm, black and white photograph
The red circle against the white background in the flag of Japan symbolises the sun. In the cycle of photographs entitled Hinomaru I refer to this sign. The circle inscribed into the rectangle is an oval reflex which I noticed on the wall of my atelier. It was created in result of a very banal optical phenomenon. The sun reminded me of itself in this very shadow. It did not light up the semidarkness, but it cut itself from the background with a distinct shape. It materialised very prominently. It seems to be very similar in case of the flag of Japan, a country where the sun apparently rises. It always made me wonder that in the Japan flag, the sun is presented in negative. It is an afterimage, which I will only see when I stop looking. My tableau composed of 20 photographic images is a personal variation on this topic.